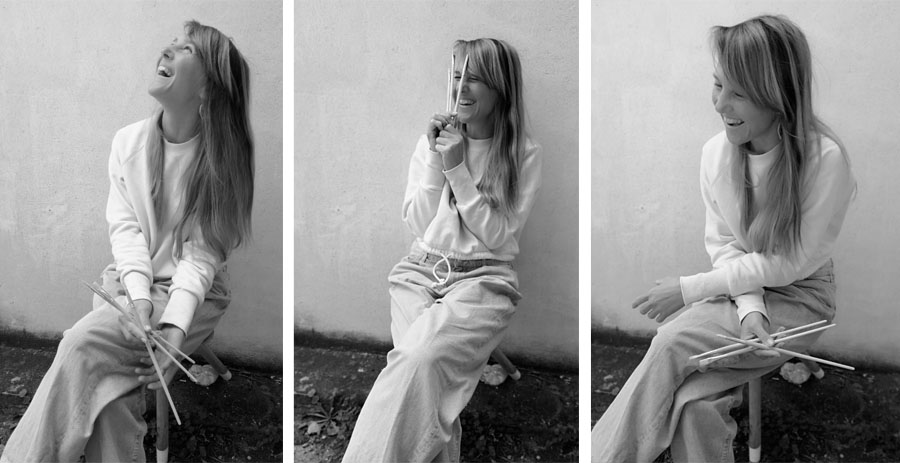 Hello, I am Evi! Thanks for being here to meet me & the Greeks :)
The Greeks
Now what about 'the Greeks' you might think! There's no such thing as THE Greek of course ;) And as I celebrate and encourage diversity in all human beings, I don't imply this term literally.
Let's say the name is like a symbol of the feeling I found here in Greece ever since I set the first step on its sunny soil. Might it be something in the air, the ancient history, the warmth and yes certainly the people that made me feel instantly at home...


EVI
I was made in the Netherlands of the 80's, but have been visiting Greece countless times since my early teens. While travelling the world and living in several foreign places, Greece always kept calling me. And well, sometimes you just really have to answer a call right? :)
So now I find myself in the heart of Peloponnese, and couldn't be happier to finally be able to call Greece my home. Making and creating has been something I have done since childhood and slowly became a daily part of my life. After completing a bachelor degree in visual arts in Amsterdam and various artistic journeys, I am now trying to capture the 'kefi' (loosely translated as 'the joyful and spirited love for life') of the Greeks with lots of my own 'meraki' ('love & soul')


Kefi & Meraki
To me these two Greek words are all about that specific feel, the perfect simplicity of every day life, found in small moments: a homemade meal, a laughter shared between people, the sweet smell of herbs in the air, the sea gently rolling onto the pebbles, hand painted signs in front of a local shop, winding streets with colorful doors, the slower pace of life and the art of living in the moment.
Add to that the rural roots and living close to nature that is evident everywhere when you wander of the beaten path. Having lived in the country side myself for many years, I am always attracted and inspired to farm life and its self sufficiency. But also, the old-fashioned charm and feel of the past is a very important part of that atmosphere to me. A certain timelessness as an authentic woven red thread shining through modern day Greece.
If I am able to come close in transmitting those feelings through my paintings, the ones that I find to be the essence of a slow paced & soulful life style, I am a happy person :)


Inspiration
When painting, I am much inspired by folk art and outsider art from various cultures and times. I really like the 'simplicity' and straight forward approach when it comes to depicting scenes, places and people. The naive and narrative style is for me a matching way to enhance the beauty of the small moments in every day life.


Materials & technique
All my original work is painted by hand, using various materials combined, like acrylics, gouache, watercolours and coloured pencils. Usually with paper, canvas or even wood as a base. I find the visibility of the brush strokes and hand work very important, the realness of a work with all its flaws and imperfections. It makes the painting come alive and gives it some sort of honesty and straight forwardness that I always look out for in art. I use many layers and textures when painting and drawing, each of them adding to the story. All my originals come with a certificate of authenticity to ensure you of its originality and uniqueness.


Thank you!

I hope you'll enjoy my painted stories and like to thank you for coming along on this Mediterranean journey. And last but not least, special thanks to 'the Greeks' for being so welcoming and for your ever refreshing inspiration.
Love, Evi


If you like to stay up to date of my newest work and art products, follow me on Instagram and Facebook